Solenoid Valves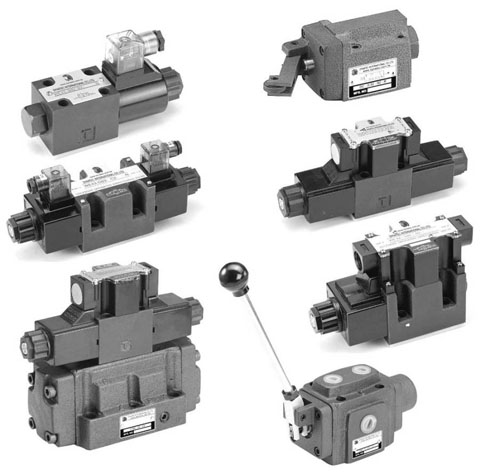 Cetop 3 Directional Control Valves NG6. Special characteristics:
Highest hydraulic power în NG 6 size without increasing power consumption.

Space saving.

Optimized spools and passages with lower hydraulic force on the spool and lower pressure drops.

Long life and extreme reliability.

Proven fatigue life and endurance tested în over 10 million cycles.

Efficient increase în solenoid and spring performance.

Wide selection of spools.

Connections to DIN, ISO, CETOP.

Cetop 5 Directional Control Valves. Special Characteristics:
· Connection bore diagram according to DIN, ISO, Cetop.
Power plug according to DIN, ISO.

High switching safety.

High durability.

Optimum flow technology for high flow capacity.

Pressure-tight solenoids for direct current and alternating current.

Solenoids with emergency manual override.