Documentati
on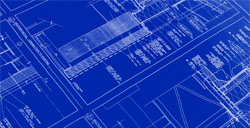 The above technical documentations are avaible in PDF Acrobat Reader Format. In order to see the documents in the correct format you must have installed Adobe Acrobat Reader® witch is installed on most operating systems. The documentation links will open in a new window.
SECTIONAL VALVES 70L and 100L
GEAR PUMPS
HYDRAULIC MOTORS VISTEON
MONOBLOCK VALVES
SERVO STEERING UNITS
SOLENOID VALVES
Remark: All manufacturers names, numbers and descriptions are used for reference purposes only and it is not implied that any of the parts listed is the product of Brueninghaus, Bosch, Commercial, Danfoss, Denison, Eaton, Hydro-Gigant, Hydromatik, Hydropa, Kawasaki, Komatsu, Liebherr, Linde, Rexroth, Sauer Sundstrand, Staffa, Sterling Hydraulics, Uchida, Vickers
Adobe Acrobat® reader is availble for all operating systems. If you don't have Adobe Acrobat® reader installed on your computer it is availble for download on the following link.